May 2, 2018
5th graders build disaster relief robots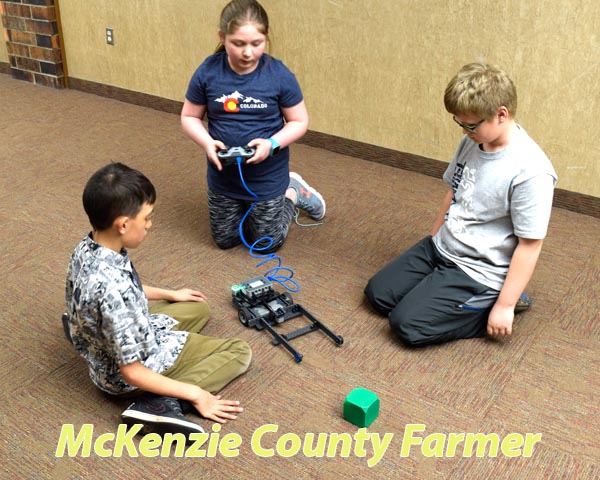 By Betsy Ryan
Farmer Staff Writer
For the fourth year in a row, Erica Burgman, Watford City Intermediate School fifth grade teacher, has watched her students light up over the popular STEM unit, robotics and automation.
Burgman traveled to San Antonio over the summer with teachers from New Town and Alexander to learn how to teach the robotics unit.
In the first day of a three-day training, the teachers had to learn and participate in the robotics activities as if they were students. On the second day, they learned how to teach their students the activities. And on the third day, they learned how to train other teachers how to teach the robotics and automation unit.
Grateful for her chance to be trained in the unit by Burgman, Whitney Spratta, another fifth grade teacher, said that her students come alive over this unit.
"They come in the door in the morning asking me over and over again when science is," said Spratta.
For the full story, subscribe to the McKenzie County Farmer
---