April 18, 2018
Addiction center coming to county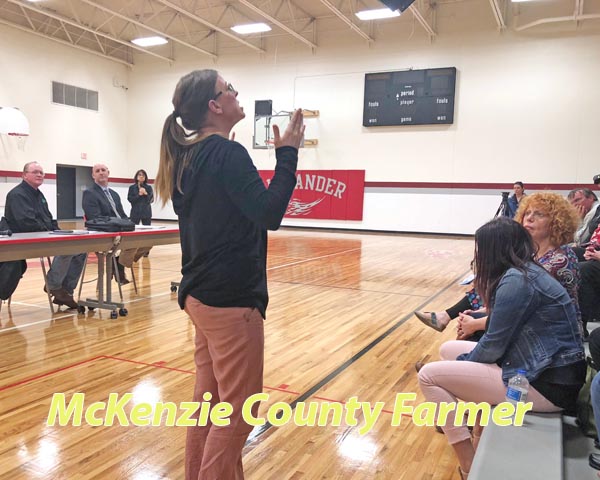 By Betsy Ryan
Farmer Staff Writer
Emotions ran high as Alexander residents met with Summit Counseling last week to discuss plans to build a residential addiction treatment center.
Summit Counseling is under contract to buy a nearly 17,000-square foot building in Alex Township. The building is located about 1 mile southwest of the Wild Bison Travel Center off of Highway 68 on a private road and is approximately five miles outside of the city of Alexander itself.
Boasting 40 rooms, an industrial kitchen and laundry room and many added amenities like jacuzzi tubs, the building sits on 20 acres. Summit Counseling said that they could not have found a facility better suited to their needs.
But several area residents, however, are leery of having the facility so close to home.
Brenda Owen, Summit Counseling Clinical director, explained that the proposed treatment center will house 16 patients at a maximum, plus staff around the clock, and will only treat patients who are admitted voluntarily. Aimed at helping patients overcome addiction and begin the path to recovery, mental health services will be part of the addiction treatment but the center will not accept those who are solely in need of mental health services.
Gene Omstead and Jude Helling are among those who are not happy about the proposed treatment center.
For the full story, subscribe to the McKenzie County Farmer
---