June 6, 2017
Back in the saddle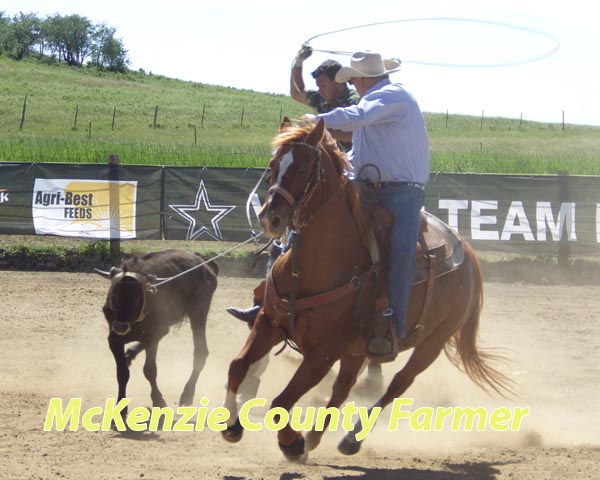 By Jack Dura
Farmer Staff Writer
If every day at a roping could be like last Saturday, Monty Carson would be pretty pleased.
Clear blue skies and temperatures in the 80s with a cool wind made for a grand day at Grassy Butte's rodeo grounds. Horses kicked up dust from the arena during day one of last weekend's two-day numbers roping, a Wrangler Team Roping Championships event helping kick off the summer after a previous youth showdeo and Smarty roping clinic.
"This is the perfect weather," Carson said, drinking from a bottle of water under the beaming sky.
He and his brother Ron produced last weekend's roping, gathering dozens of teams from mostly around the state but also Montana, South Dakota and Wyoming. The brothers also produce ropings at places like Buffalo Gap and Wibaux, Mont.
For the full story, subscribe to the McKenzie County Farmer
---