August 15, 2023
Bakken Oil Rush Ministries gives away 120 backpacks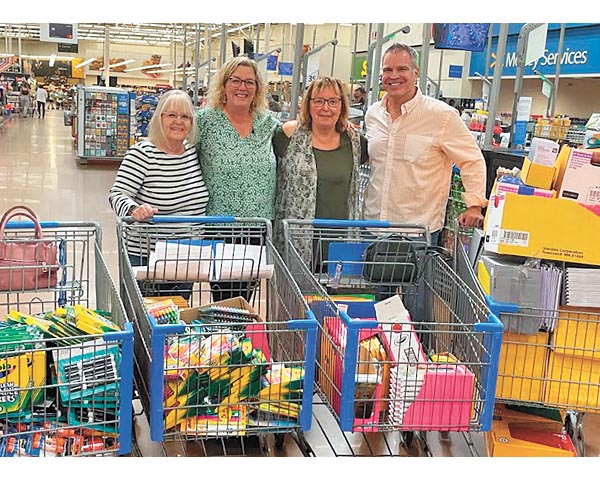 Kristen Jones
Farmer Staff Writer
Bakken Oil Rush Ministries (BORM) partnered with the Salvation Army to give 120 backpacks filled with school supplies to local students.
BORM Executive Director, Melanie Smith says that while this project was done in conjunction with the Salvation Army, the funds for this project came from the generous people in the community.
"When we ring the bells at Christmas time, for example at Cash Wise, of that donated money, 90%percent of it stays in the community," explained Smith. "So we say it's from the Salvation Army, but it's actually the funds that we have raised through the Salvation Army in the community. We're using those funds and they go directly back to the kids."
The children and families that participated in the backpack give away were those who signed up during the sign-up window.
"For two months, from May - July 7, we put it on social media, we passed out flyers at the food pantry, and we passed out flyers here at the thrift store for people to sign up for the program," explained Smith.
---