June 13, 2017
Battling mosquitoes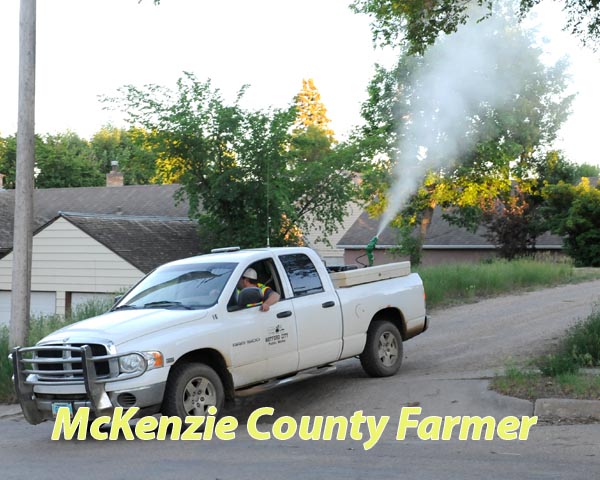 By Neal A. Shipman
Farmer Editor
Nothing can ruin an evening of playing in the yard with children or a weekend barbecue with friends quicker than being devoured by a hungry horde of blood-sucking mosquitoes.
Over the past several years, Watford City's Vector Control program has worked well in minimizing the mosquito population, but as the city has taken in more land within its city limits and ETA, the problem of controlling those pesky creatures has grown.
"We try to control all of the areas within our ETA that could produce mosquitoes," states Justin Smith, Watford City Public Works director. "But as the city has grown, the job has become bigger and more expensive."
According to Smith, the city's Vector Control program is now responsible for treating possible mosquito breeding areas within the 48 square mile radius that encompasses the city limits and its ETA.
For the full story, subscribe to the McKenzie County Farmer
---