March 14, 2018
Coming together for a good cause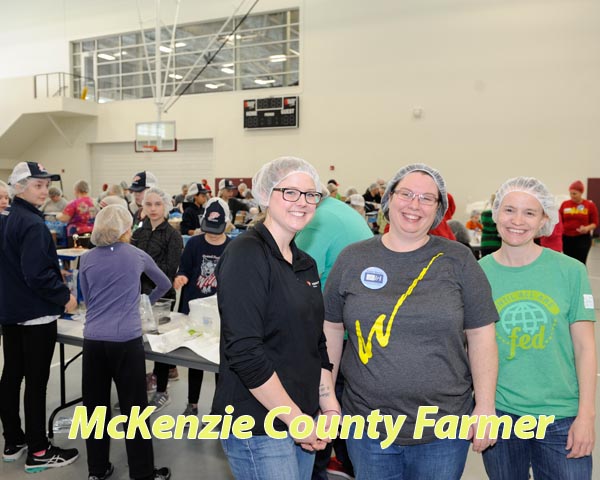 By Betsy Ryan
Farmer Staff Writer
Last weekend, close to 500 local volunteers met together in the Rough Rider Center to pack food for Feed My Starving Children (FMSC). People came in groups from churches, work places and friends and boxed thousands of meals for children all over the world.
Bringing FMSC to Watford City has been a dream of Angie Hartel's for many years. FMSC has several warehouses set up throughout the country where people can visit and volunteer to pack dry mixes of food that are sent out to countries in need. They also have a program called the MobilePack. If a coordinator can organize 500 volunteers, commit to pay for all the meals packed (at least a goal of 100,000 meals) and have a suitable facility for the large operation, FMSC will send a crew and a truck full of supplies to run a meal packing event.
Several year ago, when Hartel first heard about the MobilePack, she thought that there was no way she could make it happen.
For the full story, subscribe to the McKenzie County Farmer
---