October 3, 2018
County honors First Responders of the Year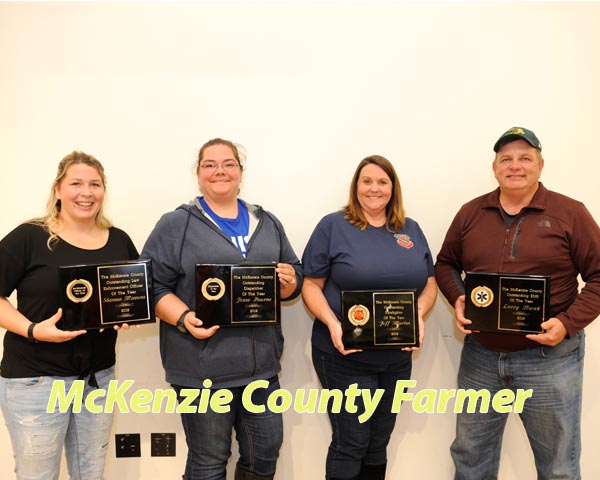 By Betsy Ryan
Farmer Staff Writer
Every year McKenzie County honors their first responders at the McKenzie County golf scramble and banquet.
At this year's banquet, four responders received the Responder of the Year award for dispatch, law enforcement, EMS and the fire department.
Alexander resident and volunteer fire fighter Jeff Dean Morton, who passed away unexpectedly at 66 years old, was named the McKenzie County Firefighter Responder of the Year Award; Larry Novak of the Alexander EMS Department was named the EMS Responder of the Year; Lieutenant Shannon Monnens of the Watford City Police Department was named the 2018 Law Enforcement Responder of the Year; and Jesse Bourne of the Arnegard Police Department was selected as the this year's Dispatcher Responder of the Year.
For the full story, subscribe to the McKenzie County Farmer
---