June 20, 2018
County to test emergency sirens monthly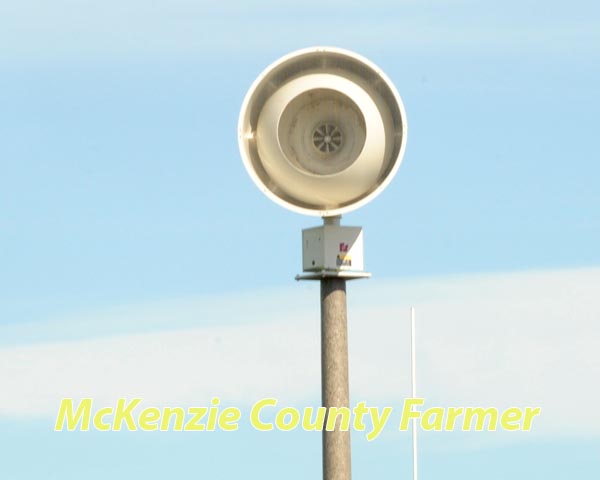 By Betsy Ryan
Farmer Staff Writer
On the first Wednesday of every month at 1 p.m., McKenzie County will run a siren test. The siren heard throughout the county each month will serve two purposes. First, it will allow emergency services to make sure that all sirens are working correctly. Second, the test will help local residents be familiar with the protocol.
"In McKenzie County, we have the potential for severe weather in both the summer and winter," said McKenzie County Emergency Manager Karolin Jappe. "For that reason, we will run the monthly test year-round."
The monthly siren test is an attempt by Jappe and Captain Mike Ficken to clear up confusion caused by the most recent sounding of the siren on May 30.
For the full story, subscribe to the McKenzie County Farmer
---