May 16, 2017
Dickinson to house TR Presidential Library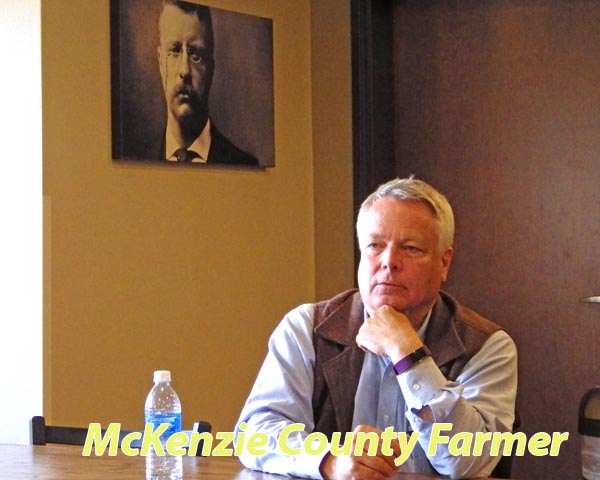 By Jack Dura
Farmer Staff Writer
President Theodore Roosevelt is no stranger to North Dakota, or McKenzie County for that matter.
In the spring of 1886, the young future president pursued the desperadoes who had stolen his boat down the Little Missouri River, subduing the thieves at the mouth of Cherry Creek, about 14 miles southeast of Watford City. He then marched them to justice in Dickinson.
"We think that's the number one TR story in North Dakota," said Clay Jenkinson, American humanities scholar. "Watford City has always understood the Roosevelt connection, better than any place but Medora."
Jenkinson and others gathered last Thursday night at Watford City's Roosevelt Inn & Suites to discuss the planned Theodore Roosevelt Presidential Library to go up in Dickinson.
With $12 million given by the North Dakota Legislature and $3 million matched by the city of Dickinson, the project will break ground this fall with a legislative mandate to have substantial construction completed by December 2018.
Every president since Herbert Hoover has had a library constructed in their name, and now the project is working backward, Jenkinson said, from Roosevelt to Thomas Jefferson to Abraham Lincoln.
For the full story, subscribe to the McKenzie County Farmer
---