January 3, 2017
Drifting closes portions of U.S. Highway 85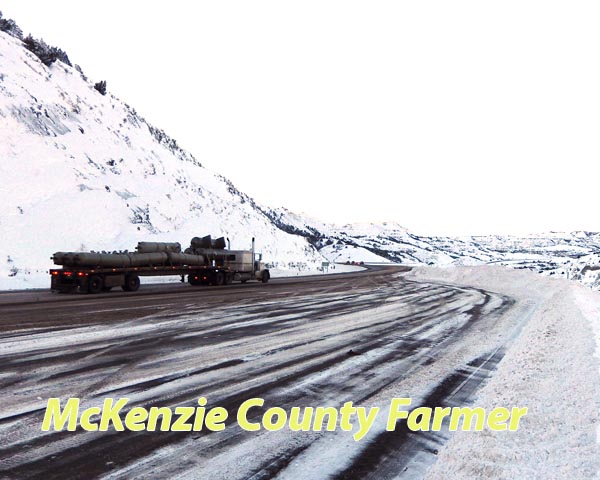 By Jack Dura
Farmer Staff Writer

Two segments of U.S. Highway 85 closed Wednesday night, Dec. 28, as hazardous road conditions sent drivers into ditches and led semis to jackknife.
The McKenzie Couty Sheriff's Office closed the highway between mile markers 120 and 122 due to slideoffs and crashes, and from mile markers 127 and 129 due to stuck vehicles blocking the roadway, as deputies responded to the highway in the area of the Little Missouri Badlands south of Watford City.
A state snow plow assisted McKenzie County officials working to clear both segments of Highway 85.
Karolin Jappe, McKenzie County's emergency manager, sent out several text alerts warning of the hazardous road conditions due to drifting snow and ice, working to keep drivers off roads.
For the full story, subscribe to the McKenzie County Farmer

---