November 1, 2017
Elementary school principal brings fun to her students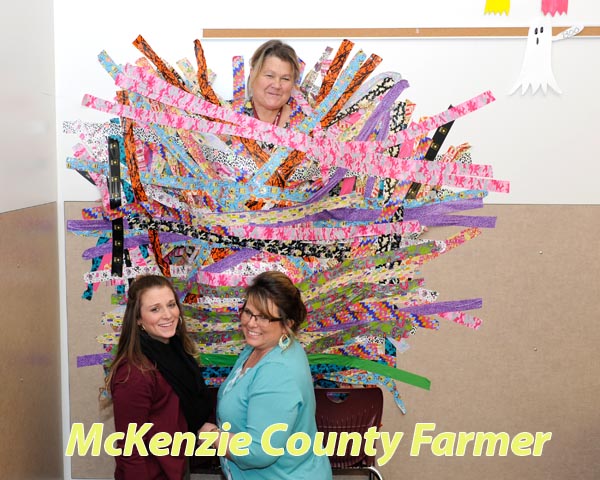 By Neal A. Shipman
Farmer Editor
Kerri Stansfield, Watford City Elementary School principal, believes that having fun is an important part of having students learn. And she has been racheting up the level of fun she is bringing to the elementary school.
"We want everyone to participate in the events that we do at the school," states Stansfield. "We have contests every month and we try to make them fun for our students and our teachers."
Be it reading contests or raising funds for the PTO, Stansfield infuses fun into the event.
Take for instance the school's recent Read-A-Thon when Stansfield challenged the students to read and help raise funds for indoor and outdoor playground equipment.
The challenge was for the students to complete their reading assignments. Their reward was to duct tape their principal to the lunchroom wall.
The challenge was issued. The students met the challenge.
And for two and a half hours, Stansfield was left hanging in the lunchroom.
For the full story, subscribe to the McKenzie County Farmer
---