June 29, 2021
Fair draws best crowd in years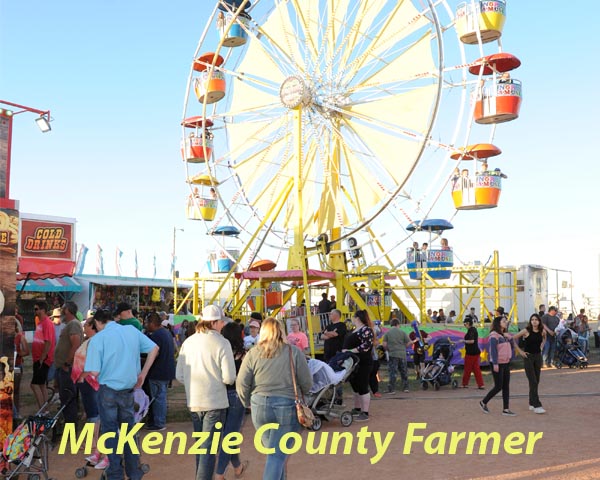 By Ashleigh Plemper
Farmer Staff Writer
There's just something about the McKenzie County Fair that gets people going. And after not having a fair last year due to COVID-19, McKenize County residents turned out in record numbers to attend the three-day fair.
"The fair went very well. The attendance was great and everyone seemed to be enjoying themselves," says Carolyn Levang, McKenzie County Fair board member.
While there is no possible way to count how many people attended the fair, Levang says 1,500 people attended the derby, while the rodeo attracted 1,000 attendees.
For the full story, subscribe to the McKenzie County Farmer
---