November 7, 2018
Fighting the war hundreds of feet below the surface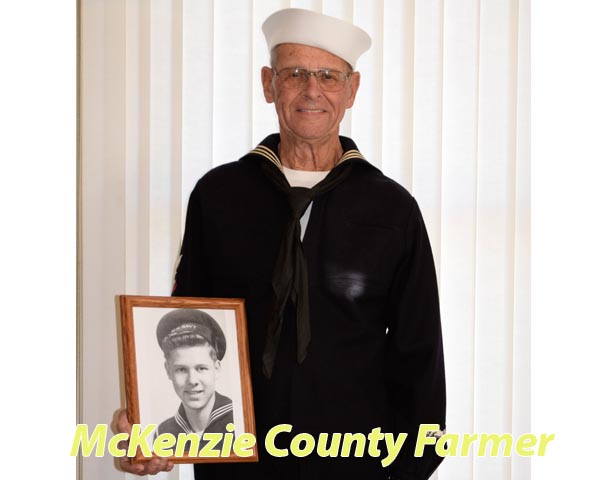 By Ashleigh Plemper
Farmer Writer
George Hayden was not yet 18 years old when he enlisted in the United States Navy.
Born Sept. 12, 1925, the North Dakota native grew up south of his grandfather's homestead in Williston, and throughout his early years, Hayden helped out on the family farm.
As World War II was raging in Europe, in 1943, Hayden joined the U.S. Navy and became a submariner during a time when German U-boats were wrecking havoc in the Atlantic Ocean on both military and non-military vessels.
He attended basic training at Great Lakes Naval Station in Great Lakes, Ill. where he volunteered for submarine duty and when training ended, he spent nine weeks at the Navy Submarine School in Groton, Conn.
Shortly after, Hayden went to a third school to learn how to operate the torpedoes on the USS Ling No. 297, a new class of submarines.
With low ceilings, submarines had a height restriction of six feet, otherwise one wouldn't be able to stand. This caused a hurdle for many men.
"If you were claustrophobic, you didn't stand a chance," says Hayden.
For the full story, subscribe to the McKenzie County Farmer
---