October 23, 2019
Finding the cure starts with hope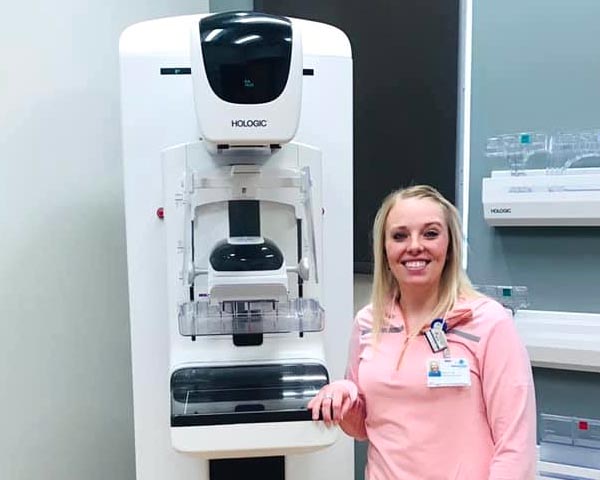 By Ashleigh Plemper
Farmer Staff Writer
October is Breast Cancer Awareness Month and physicians and specialists are encouraging women to get mammograms as a start of taking early preventative measures.
And with McKenzie County Healthcare Systems, Inc. now offering 3D mammography services, area women now have the opportunity to get this important testing done in Watford City.
"Prior to moving into the new facility, we only had a mobile mammogram unit come once a month and about 20 patients would get a test that month," says Karlee Bailey, McKenzie County Healthcare Systems, Inc. radiology tech.
According to Bailey, only being able to offer mammography services once a month made it difficult for women to make appointments.
But now with their own mammography unit in the hospital, it is easier than ever for women to now have that testing performed in town.
"It's cool that we can now do mammograms five days a week here now," says Bailey. "It really makes it a lot easier for patients to schedule having it done."
So far this year, according to Bailey, 325 mammograms have been performed with the healtcare system's new equipment.
For the full story, subscribe to the McKenzie County Farmer
---