May 16, 2017
First Presbyterian Church of Watford City welcomes new pastor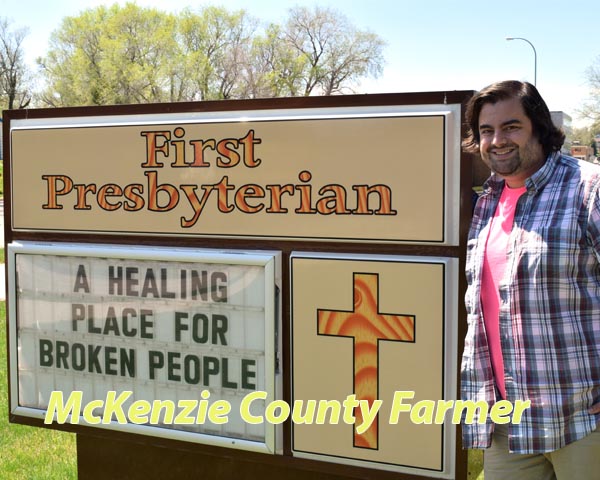 By Betsy Ryan
Farmer Staff Writer
When Jamie Norstog moved to North Dakota six years ago, he had no idea that he would eventually become the pastor at the First Presbyterian Church, let alone make Watford City his permanent home.
Norstog grew up in Sandpoint, Idaho, but has always had many family members in Watford City, making it a second home for him. Every summer he would travel to North Dakota and spend time on the farm, playing with cousins. So, when he needed a break from school while attending the University of Idaho, it made sense that he move to Watford City. And, what seemed like a brief break, started to become a prolonged stay, and has now turned into Norstog's permanent home.
For the last six years, Norstog has been living "off the grid" in a log cabin on his cousin's property. His cabin has no indoor plumbing or electricity and he has loved the simplicity. While living here, he has been pursuing two of his passions - swimming and working with children. He helped to start and is the head coach of the Watford Swimming Club and he has been a youth leader for the 5th and 6th grade boys at the Assembly of God Church.
For the full story, subscribe to the McKenzie County Farmer
---