November 8, 2016
Former Marine takes lead at American Legion Club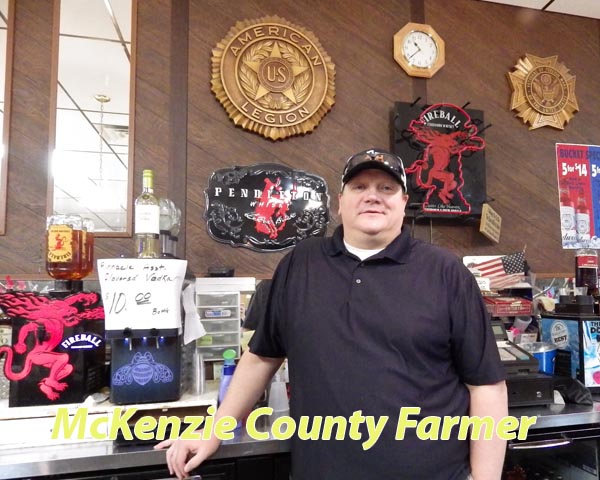 By Jack Dura
Farmer Staff Writer

With chairs and stools stacked on tables and the bar of Watford City's American Legion club, Lance Renville looked around the quiet establishment last Thursday morning, the hub he will soon operate as general manager.
He's the first veteran manager in nearly 20 years, having served four years in the U.S. Marine Corps, leaving the service in 1992 as an E4 corporal, working as a basic travel clerk in a disbursing office for payroll and travel claims.
"It's a good place to grow up a little bit and get out and see the world a little bit," Renville said, holding his morning coffee. "I wish everybody had to do two years of service when they got out of high school."
Before joining the Marines in April 1988, the Watford City native had played a year of college basketball and worked in the oilfields.
He served in Okinawa and in South Korea, seeing the differences in other countries and remembering where he was when notable events occurred.
For the full story, subscribe to the McKenzie County Farmer
---