September 5, 2017
Gallery on the Go finds permanent home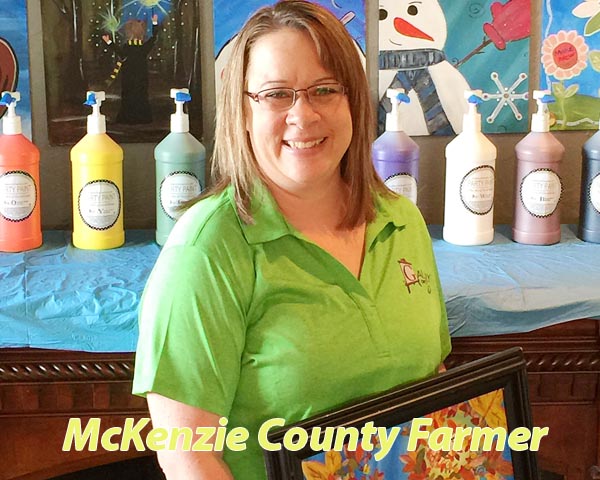 By Betsy Ryan
Farmer Staff Writer
When Karen Leiseth spotted an ad looking for someone in the region to guide painting classes, it grabbed her attention.
"I am not a very artistic person so I was hesitant. I wasn't sure it was for me, but I wanted to try," said Karen. "So, I reached out and before I knew it, I was an art teacher!"
At her first party, Karen invited 14 friends to cram into her kitchen and she guided them through the first painting with the help of a Gallery on the Go mentor.
"My favorite part of the whole process is seeing people's satisfaction with what they create," said Leiseth. "At first people say, I don't like this, over and over again. But, by the end, they are relaxed and having a great time."
That first night, Leiseth knew that she wanted to continue on and get certified to teach Gallery on the Go classes.
Since then, Leiseth has held parties for groups of friends, the Girl Scouts, bridal showers, children's birthdays, and many other events.
For the full story, subscribe to the McKenzie County Farmer
---