April 20, 2021
Giving blood for an important reason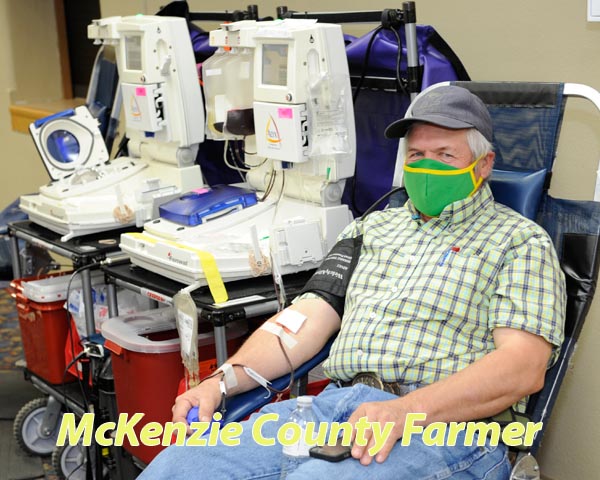 By Ashleigh Plemper
Farmer Staff Writer
Imagine having a child and as they grow older, not only do they hit their milestones, they exceed them. They're every bit of a bundle of joy. Until one day, an undeniable regression begins to take place and they begin to struggle with their motor skills and conversing with children they once ran circles around.
For Steven and Wanda Nelson, every family's worst nightmare became their grandson's reality when in July of 2019, Micah Moxness became unable to effectively communicate around his fifth birthday.
"The first thing we noticed when we were visiting was we couldn't understand him when he talked," says Steven, Micah's grandfather. "We would have to have him repeat something, which was unusual."
As Micah was advanced in his early years and physically proficient, the couple says he even talked long before the rest of their closely-aged grandchildren.
"The next morning we realized something wasn't right when his dad asked him to do this and he couldn't," said his grandfather, hand signing a bison symbol.
By the time Micah was four, his grandfather says his grandson knew the names of all the players of the NDSU football team as the family's yearly tradition is tailgating at the Bison games.
"When he couldn't do that, we knew something was definitely wrong," says his grandfather.
---