October 2, 2019
Homecoming brings excitement to W.C.H.S.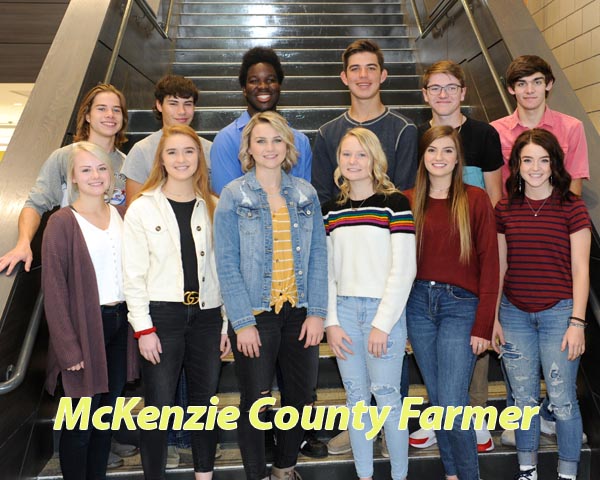 By Farmer Staff
It is Homecoming Week at Watford City High School and 12 Watford City High School seniors have been chosen by their classmates as Homecoming Queen/King and Princess/Prince candidates.
The candidates for Queen/King and Princess/Prince are Lily Olson, Joslyn Marquardt, Taylor Ewing, Cassidy Belcourt, Ashleigh Voll, Tayle Kaczmar, Camden Barnett, Colton Daly, Henry Florida, Kell Helmuth, Jaden Quale and Fox Dodds.
The week-long activities will culminate on Friday when the new Homecoming Royalty is crowned during the coronation program, which begins at 3 p.m., in the High School Theater. The football team and Homecoming Court will visit the elementary schools and Good Shepherd Home following coronation. The Main Street Parade will then begin at 4:15.
The Watford City Wolves football team will take on the Hazen Bison in the Homecoming football game at 7 p.m., at Fridley Field at the Rough Rider Center. Candidates, float winners and spirit week winners will be announced before kick-off. In addition, Mr. Fish and Mr. Fridley will be inducted into the WCHS Hall of Fame at halftime.
The evening will round off with a high school dance from 9 p.m. to midnight in the high school commons area for WCHS students.
For the full story, subscribe to the McKenzie County Farmer
---