September 5, 2018
It takes a village to raise a child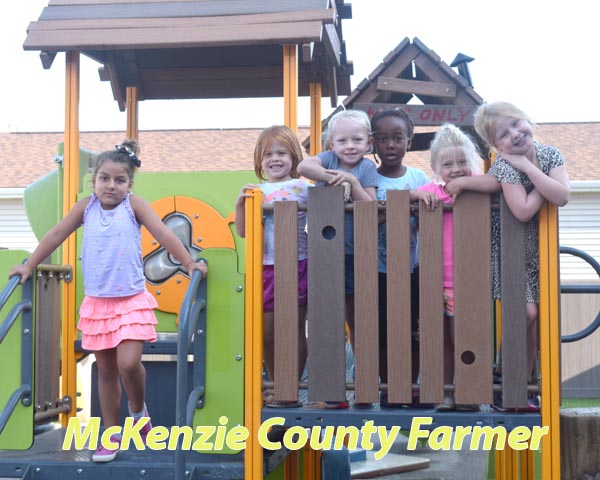 By Ashleigh Plemper
Farmer Staff Writer
When the Wolf Pup Daycare held its annual preschool Open House on Aug. 28, with over 350 youngsters enrolled and 6 more on a paid-waiting list, along with a staff of 77 employees, it's safe to say the daycare has its hands full this year.
Since opening its doors in August of 2014, this year the daycare will be offering 4 classes of preschool services, one more than in previous years.
"We've never had to fill this many classes before," states Tessa Moberg, Wolf Pup director.
Wolf Pup Daycare currently has 16 classrooms and the building is licensed for 202 kids at one time, although 330 typically circulate in and out during the week. Those numbers include the children attending the day care and pre-school services, as well as the outside preschool.
"With that number of children, we really need a lot of teachers," says Moberg. "We lost a lot of high school students who left to go back to school after this summer ended."
As Moberg paces through the facility, a line of children in their pajamas shout for her attention. Without hesitation, Moberg acknowledged each child and their cute pajamas with a warm smile.
For the full story, subscribe to the McKenzie County Farmer
---