September 12, 2018
Jappe receives Achievement Award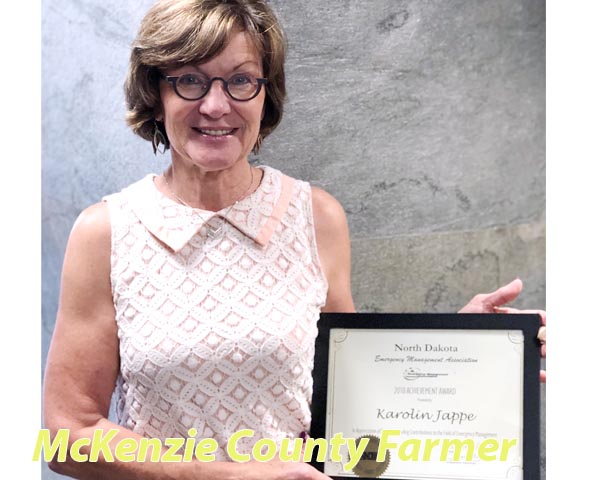 By Betsy Ryan
Farmer Staff Writer
McKenzie County's own emergency manager, Karolin Jappe, was presented with the 2018 Achievement Award at this year's North Dakota Emergency Management Conference.
Hosted by the North Dakota Emergency Management Association and the N.D. Department of Emergency Services, Jappe was nominated for the honor by her fellow emergency managers in the northwest region of the state.
"I didn't realize that the others in my region were taking notice of what we are doing here in McKenzie County," said Jappe. "I was very surprised when they called my name."
Jappe's peers, however, have taken great notice of the relentless energy that she gives to her job.
For the full story, subscribe to the McKenzie County Farmer
---