October 25, 2017
Johnson honored with Woman of Excellence award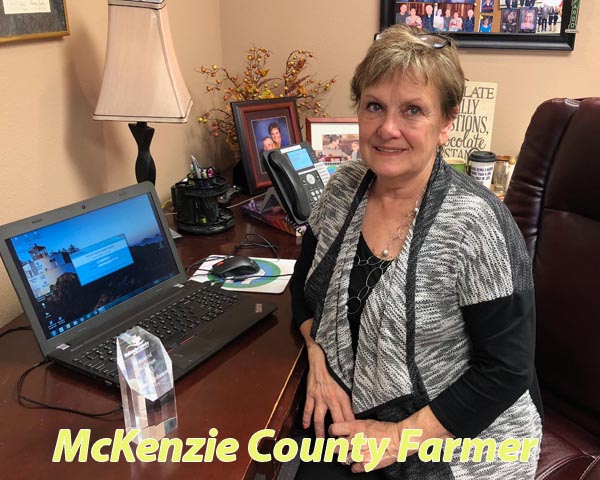 By Betsy Ryan
Farmer Staff Writer
At the McKenzie County Healthcare Systems Women's Day event on Sept. 30, the fourth ever Woman of Excellence Award was presented to Vonnie Johnson.
"Every year at Women's Day, we present a Woman in Excellence Award," said Tricia Sundeen, Women's Day director. "The McKenzie County Healthcare system wants to take a moment to award somebody who has, through the years, provided some sort of service, had an impact on healthcare and wellness in our community, and has just made our community better."
The only person surprised that Vonnie Johnson was chosen as this year's recipient was Vonnie herself. Overcome by tears and surprise, when Johnson took the stage to accept her award the only words that she was able to mutter were, "Thank you."
Johnson is both hardworking and humble, and exclaimed afterward that she never went to work for an award or for recognition.
For the full story, subscribe to the McKenzie County Farmer
---