August 15, 2018
Keeping roots intertwined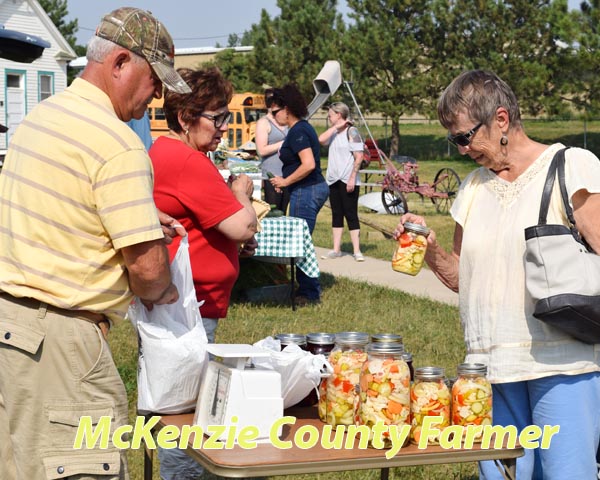 By Ashleigh Plemper
Farmer Staff Writer
For those who enjoy a low key setting that's family friendly - look no further! A great weekly opportunity through the summer allows area residents to shop, eat and visit with friends and family.
The Farmer's Market has been in Watford City for quite some time, but it wasn't until recent years that it began to be held at the Heritage Park.
"It serves a dual purpose and allows us to remember our intercultural roots," says Daniel Stenberg, McKenize County Economic Development coordinator, .
Stenberg, who has overseen the event for several years, felt it only made sense to move the event, which was once held in the BNC National Bank parking lot, to the classically preserved setting of the McKenzie County Heritage Park.
Farmer's Market allows local farmers and residents to sell their home-grown goods to the public. Other vendors who sell desserts and other things also enjoy participating.
For the full story, subscribe to the McKenzie County Farmer
---