April 4, 2017
Law enforcement center opens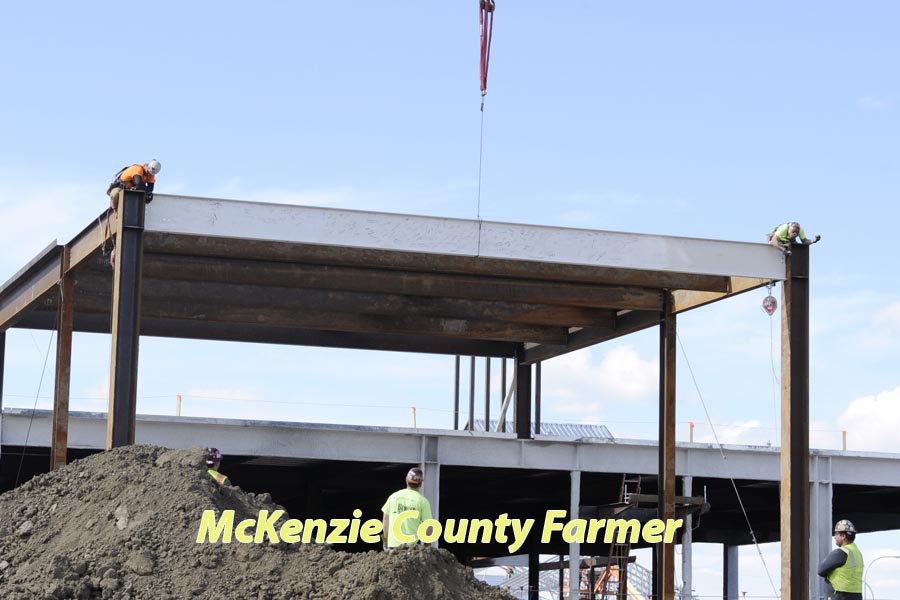 By Jack Dura
Farmer Staff Writer

Two men wandered through the McKenzie County Law Enforcement Center, ogling the visitation room and cell area.
"What a place to live, huh?" one said.
"Yup," said the other.
Hundreds of people were on hand Friday afternoon, March 31, for remarks, a ribbon cutting, lunch and tours of the new LEC, completed after construction since June 2015 to the tune of $57 million.
The 94,000-square foot facility features 136 beds in its correctional facility as well as offices for the McKenzie County Sheriff's Office, North Dakota Bureau of Criminal Investigation, North Dakota Game and Fish, North Dakota Highway Patrol and Watford City Police. The LEC also has space for dispatch, evidence and armory.
For the full story, subscribe to the McKenzie County Farmer
---