October 4, 2017
Local firemen spreading lessons about fire safety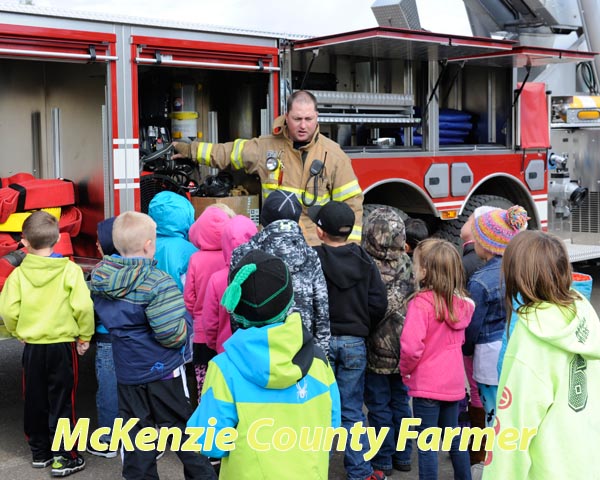 By Betsy Ryan
Farmer Staff Writer
It is Fire Prevention Week and with fire house tours, fire truck visits, and even a mock trailer-on-fire, the Watford City Fire Department is reaching out to local youngsters to teach them about fire safety.
"For the littlest kids, we will give them a tour and some small gifts to help them feel comfortable with us," said Justin Soleim, volunteer firefighter and Fire Prevention Week coordinator. "For the elementary school kids, we are going to let them come out and see our fire truck with the big ladder and talk to them about specific skills like stop, drop and roll."
At the intermediate school, the fire department will fill a trailer up with smoke and teach the fourth and fifth graders important lessons about what to do if they wake up surrounded by smoke.
For the full story, subscribe to the McKenzie County Farmer
---