November 6, 2019
'North Dakota's Christmas Show' returning to Watford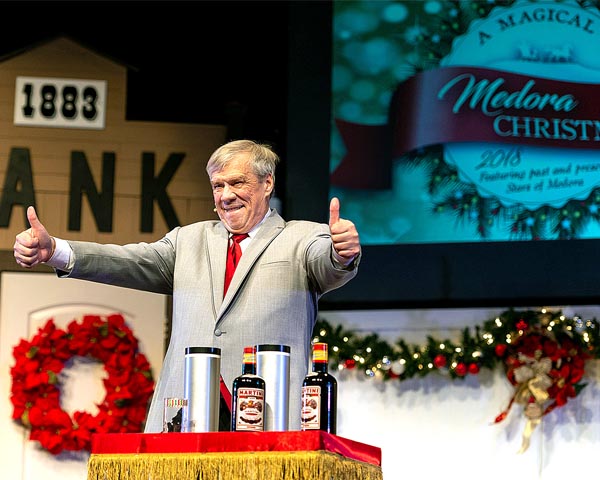 By Neal A. Shipman
Farmer Editor
For the fifth year, the tour that has quickly become known as "North Dakota's Christmas Show" takes to the road this November and December. Five popular performers with many years of experience at Medora's Burning Hills Amphitheater present a family-style holiday extravaganza 30 times in 23 communities in four states, including Watford City.
Watford City's show is scheduled for 7:30 p.m. on Dec. 4, at the Watford City High School.
"We've been overwhelmed by the support for the Magical Medora Christmas," said Producer Bill Sorensen. "We can't wait to bring good, old-fashioned entertainment back across the four-state area."
It was Sorensen, recently retired as host of the Medora Musical, who in 2014 created a Christmas show for Medora's Cowboy Christmas and in 2015 acted on a dream of taking a Medora-style show on the road during the holiday season. This year, the Communication, Speech and Theater Association of North Dakota selected the show for its "Creative Artist of the Year" award.
For the full story, subscribe to the McKenzie County Farmer
---