November 6, 2019
Making a new life in McKenzie County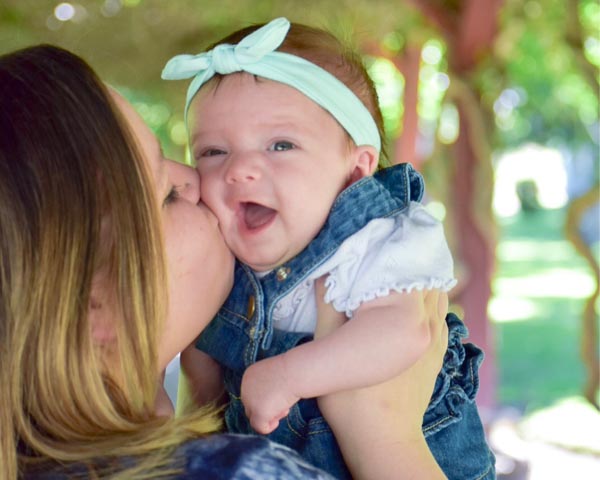 By Ashleigh Plemper
Farmer Staff Writer
As CarolAnne Allred kisses her five-month-old baby girl's face, she is everything of a typical, new mother - happy, joyous, and smitten by her newest bundle of joy. In September of last year, Allred and her fiance had the fortunate opportunity to close on their new home in Arnegard. While Allred looks forward to raising a family in the Bakken, life started on a total opposite end of the spectrum for the 27-year-old mother.
During childhood, one of Allred's earliest memories involves being withdrawn from her classroom by two social workers at the tender age of seven.
It all began after Allred's parents became addicted to drugs and alcohol, oftentimes passing out or going MIA for periods of time. With their home life in shambles, Allred and her older brothers decided to flee their home and fend for themselves.
But their venture into the streets would be short-lived due to their lack of a shower and other basic homecare necessities, which drew the attention of many teachers at school.
"I didn't know what was going on when they took us," Allred says. "I saw my two brothers in the backseat looking just as confused."
What the young Allred didn't yet realize is that she would soon begin her journey of getting bounced around to her first of 10 different foster homes, which is common in the world of foster care. Allred would also be torn away from her two brothers in the process.
For the full story, subscribe to the McKenzie County Farmer
---