July 11, 2018
Months of work, 10 minutes of fun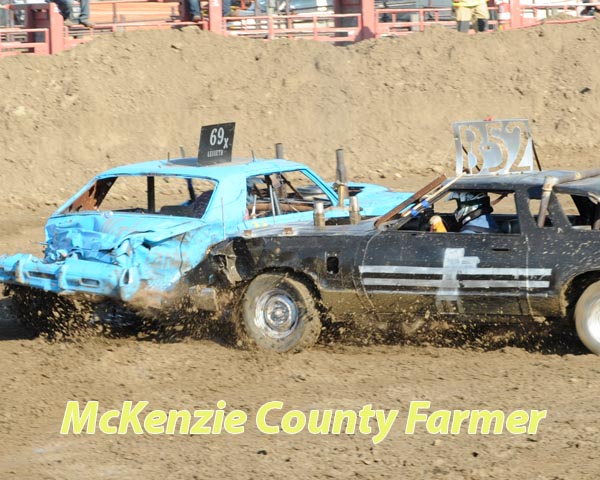 By Betsy Ryan
Farmer Staff Writer
The Demolition Derby featured at last week's McKenzie County Fair was one of 10 put on by Derbies of Dakotas throughout the state this summer. Husband and wife duo, Cody and Elaine Mittleider of Gackle, N.D., started the organization almost seven years ago and have brought derby to fans all over North Dakota since.
Every year, the Mittleiders meet with state derby enthusiasts and participants and vote on that year's rules. This year, the McKenzie County Fair Demolition Derby allowed two classes - the Chain and Bang and the Herby.
"The Chain and Bang event always seems to be the most popular in Watford City because people around here are really busy and a car can be built in just a few days," said Cody.
For the full story, subscribe to the McKenzie County Farmer
---