December 20, 2016
Mystery persists of Squaw Gap skeletons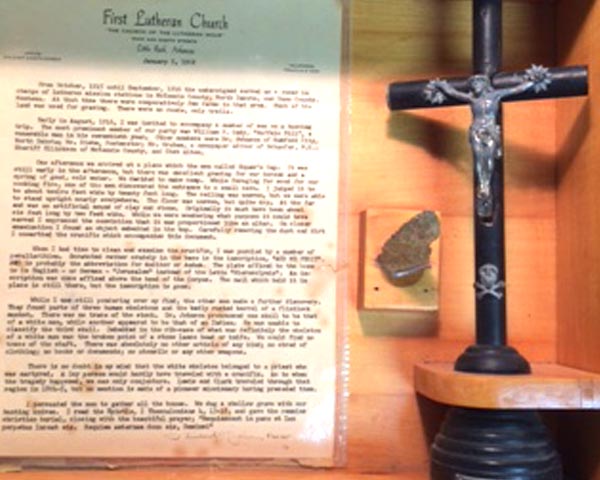 By Jack Dura
Farmer Staff Writer

When Buffalo Bill Cody is part of a century-old mystery but isn't the star of the story, the tale must be a great one.
Such is the case faced by local historians including Daniel Stenberg, Jan Dodge and Dennis Johnson, who this past month have been chipping away at the 100-year-old story of a hunting party's discovery of skeletons in a Squaw Gap area cave.
"To me, there's more questions than answers," Stenberg said. "It's fun but it's frustrating."
At the heart of the story is the Rev. Richard Jahn, a Lutheran pastor stationed in Schafer who served many local parishes from October 1915 to September 1916.
For the full story, subscribe to the McKenzie County Farmer
---