September 27, 2017
NDRA Finals returns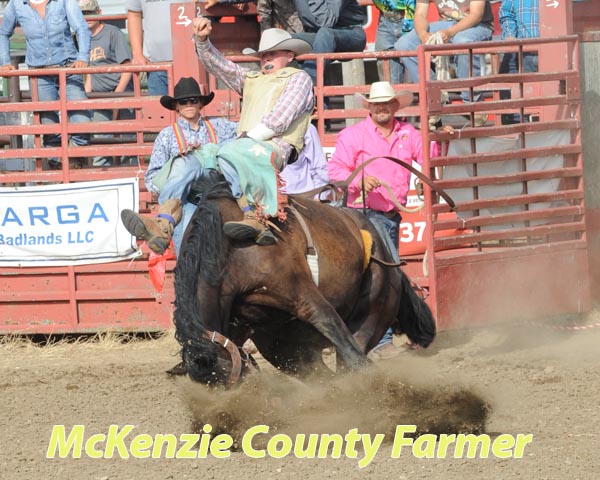 By Neal A. Shipman
Farmer Editor
The event that every North Dakota rodeo fan waits for every year is finally here as the 2017 NDRA Championship Rodeo Finals comes to Watford City this Friday and Saturday.
"The Championship Finals will bring the state's top cowboys and cowgirls to Watford City," states Tim Jorgenson, who serves on the McKenzie County Cowboy Association, which will be hosting the rodeo in Watford City. "They will be competing in the standard nine rodeo events." The nine competitive events include bareback riding, calf roping, ladies breakaway, saddle bronc riding, steer wrestling, team roping, barrel racing, senior men's breakaway, and always a crowd pleaser, bull riding.
The two-day event, which will have performances at 7 p.m. on Friday and 6 p.m. on Saturday, will be held indoors at the McKenzie County Multi-Purpose Building on the McKenzie County Fairgrounds.
For the full story, subscribe to the McKenzie County Farmer
---