April 21, 2020
New airport runway project set to begin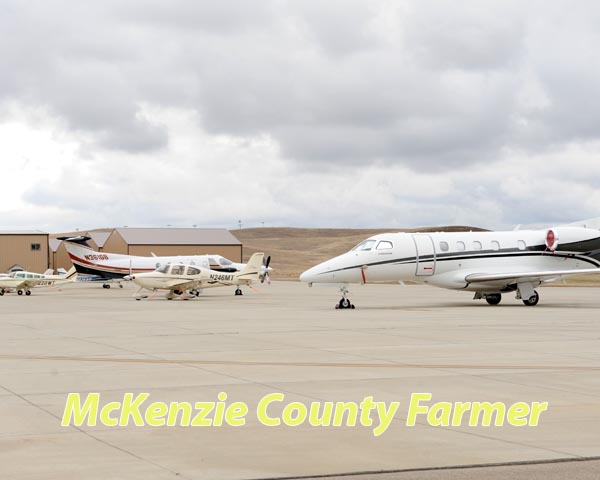 By Neal A. Shipman
Farmer Editor
Watford City's airport will be undergoing its largest ever make-over as the Watford City Airport Authority has awarded contracts to Park Construction of Minneapolis and Strata Corporation of Grand Forks for a new airport runway project.
"We had a very successful bid process," states Luke Taylor, airport manager, on the $24.125 million project. "The bids came in $2 million under the estimated cost."
According to Taylor, the project will include the construction of a new 8-inch concrete 6,500-foot runway that will have 5,800-foot operational capacity, as well as a parallel taxiway.
While the airport authority had considered utilizing an 8-inch concrete runway, he says that the decision was made to go to the thicker runway because of the heavier corporate jets that are utilizing the airport.
---