February 7, 2018
New bookmobile ready to roll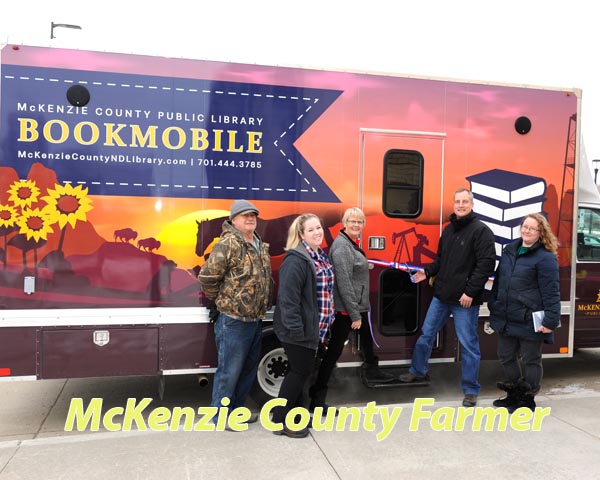 By Betsy Ryan
Farmer Staff Writer
Kathy Skarda remembers when the Bookmobile used to visit the Leland School's one room schoolhouse in Squaw Gap. Living in the outer region of McKenzie County as a child, Skarda said that the Bookmobile gave Leland School students a glimpse into other worlds.
"We didn't hardly ever come to town," said Skarda. "The books were our connection to different places. They opened our eyes to different things like the sciences or made our imaginations run wild as we read mystery books brought by the librarian."
The McKenzie County Public Library introduces their brand new Bookmobile to the county this week. After 20 years of use, the old Bookmobile is being retired while the sparkly new vehicle is stocked and ready to make its rounds.
Library Director Rebecca Cook said that the process to purchase and prepare the new Bookmobile has been a long road.
For the full story, subscribe to the McKenzie County Farmer
---