August 15, 2018
No way to treat man's best friend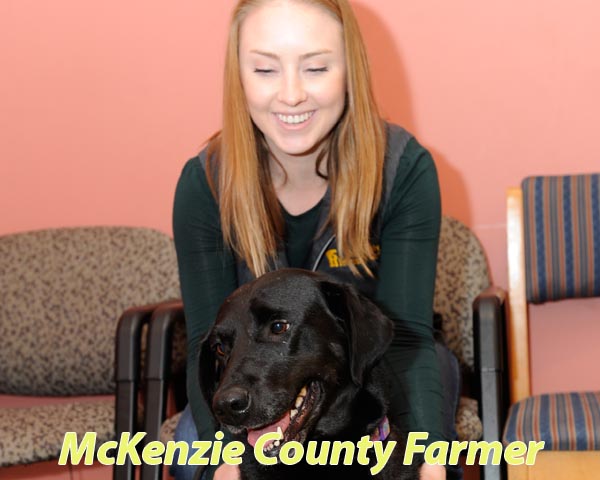 By Ashleigh Plemper
Farmer Staff Writer
Within the recent years, there has been a noticeable increase of loose animals, neglected dogs and cats, as well as quite literally hundreds of pets being dumped in Watford City's city limits and across McKenzie County.
On an almost daily basis, area residents are posting notices on social media that their pet has wandered away from their home or that someone has taken their pet. And there are other posts from people who have grown tired of their pet for any number of reasons and are looking to rehome their animals.
And no one knows the problem of runaway or abandoned pets more than the Watford City Police Department or the staff at the Watford City Veterinary Center.
Shawn Doble, Watford City Police Department police chief, says there has been a gradual increase in the number of stray animal calls that his officers have responded to since 2014. Doble says it comes as no surprise and that the root of the problem stems from out-of-state residents who are not planning responsibly for the care of their pets, not only on just a daily basis, but for the long term as well.
"So far this year, we have had 247 animal-related calls," states Doble. "The calls range from animals, including dogs and cats running at large, noise complaints and animals that are a hazard."
Of those calls, the police department has impounded 75 animals.
For the full story, subscribe to the McKenzie County Farmer
---