April 12, 2022
North Main Street to be renovated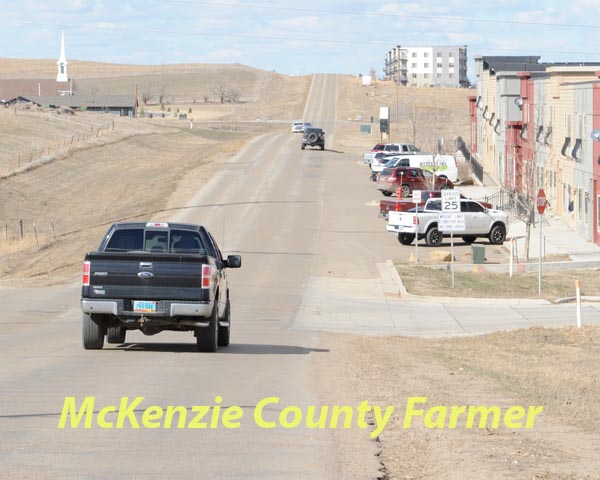 By Ashleigh Plemper
Farmer Staff Writer
Those traveling North Main Street can anticipate some upcoming changes as eight miles of Watford City's Main Street from 4th Ave. to 30th Ave. will be reconstructed beginning in June.
"We're widening the street, putting a bike lane along it and changing some of the parking to parallel instead of diagonal," says Curt Huus, McKenzie County Planning and Zoning director.
In addition, for the Main Street project, Huus says the city has some water and sewer lines that need to be replaced on the first couple of blocks between 4th Ave. and 7th Ave., along with curb, gutter and asphalt paving from 4th Ave. to 30th Ave.
"We're going to maintain traffic through the entire project. We won't be closing that portion of Main Street," Huus says.
"Our latest bid came in at $9.5 million. Of that, around $500,000 will be paid by the city for utilities," says Huus.
The completion date for Watford City's Main Street Project, according to Huus, is Oct. 29.
---