March 21, 2018
Oil production holds steady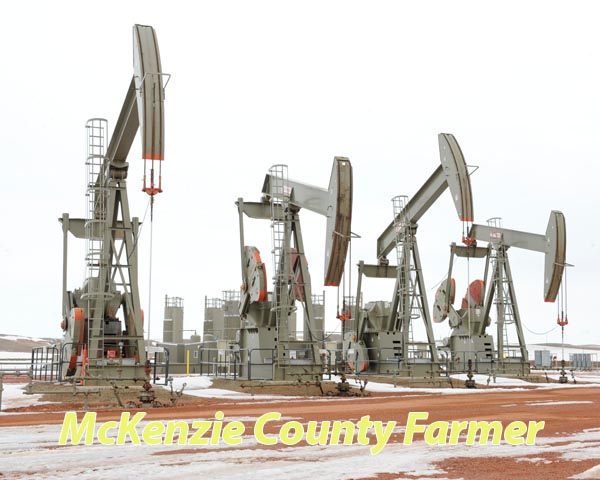 By Neal A. Shipman
Farmer Editor
While cold weather and winds put a slight damper on the state's oil and natural gas production in January, the state's top oil regulator is predicting much brighter days ahead for North Dakota's oil patch.
During January, the state saw oil production dip by a little over 223,000 barrels while natural gas production saw a decline of just over 500,000 mcf.
"I'm pleased to see the production drops nowhere near where what we thought it could be," stated Lynn Helms, North Dakota Department of Mineral Resources director during his monthly Director's Cut on Tuesday, March 13. "We expected a bigger drop than what we saw."
Helms says that much of the production drop was attributed to subzero temperatures and high winds that occurred over half of the month, as well as some power outages.
"Half of the days in January were not suitable for moving rigs, drilling or fracing activity, and completions," stated Helms.
According to Helms, the drop in oil and natural gas production in the state has allowed producers to meet the 85 percent gas capture rate and to take off some of the pressure on the industry's infrastructure.
In January, 310 million cubic feet of natural gas was flared, which according to Helms, is enough to fill three 100 million cubic feet per day gas plant modules.
For the full story, subscribe to the McKenzie County Farmer
---