October 17, 2018
Opening their homes to exchange students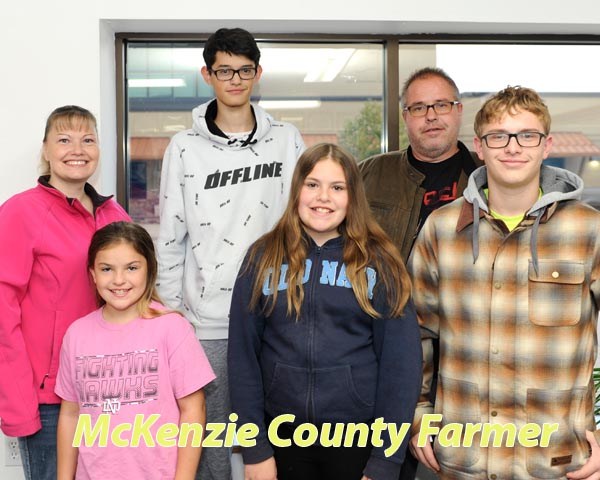 By Ashleigh Plemper
Farmer Staff Writer
In August, foreign exchange students, Marco Borrego and Leevi Liimatainen, made their way to Watford City. When the opportunity to travel internationally came about, the Spain and Finland natives both jumped at the idea.
Through Forte International Exchange Association, international high school students who would like to come to the United States on a Visa are given the opportunity for academic and cultural exchange through their program.
International students get to learn the culture, customs and ideals of America through host families and the high school they attend. Host families in return learn about the customs, culture and ideals of the students they host.
After noticing an ad in the paper for the exchange program last spring, the Elliot and the Schwartzenberger families inquired further for more information and soon decided that they wanted to host a student.
After undergoing a standard evaluation process, the Elliots and Schwartzenbergers, who are longtime friends, excitedly opened their doors to an exchange student.
"We thought it was a way for our children to have an experience," says mother of four Amy Elliot. "So we picked a name we could pronounce," Amy jokingly laughed.
For the full story, subscribe to the McKenzie County Farmer
---