August 8, 2018
Over 3 tons of ribs on tap at Best of the West Ribfest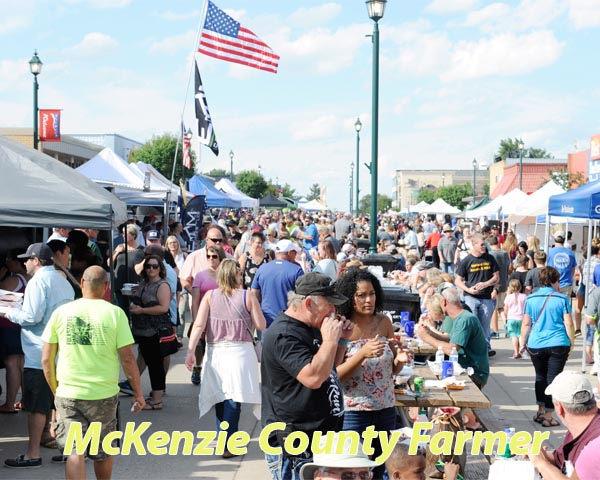 By Ashleigh Plemper
Farmer Staff Writer
When the over 6,000 pounds of ribs that have been smoked and slow cooked all day long are finally ready for rib lovers to devour this Friday, organizers of the Best of the West Ribfest say that everyone needs to come hungry.
And, if what has happened in the past is any indication, people will need to show up early if they want to be able to enjoy the ribs that are being cooked up by the 24 teams that have entered this year's competition.
Last year, an estimated 4,000 people devoured over 7,000 lbs. of those tasty morsels in a mere 90 minutes with some teams selling out of their ribs in the first 30 minutes.
"This is our biggest Ribfest to date," says Mary Gumke, Watford City Area Chamber of Commerce executive director.
According to Gumke, while the teams will be starting the daylong process of cooking their ribs early Friday morning, they won't be made available to the public to purchase until 6 p.m.
An as can be expected the competition among the teams to win the coveted "Best of the West Ribfest" trophy is intense.
For the full story, subscribe to the McKenzie County Farmer
---