October 30, 2019
Rainy summer season delays finishing of Park Avenue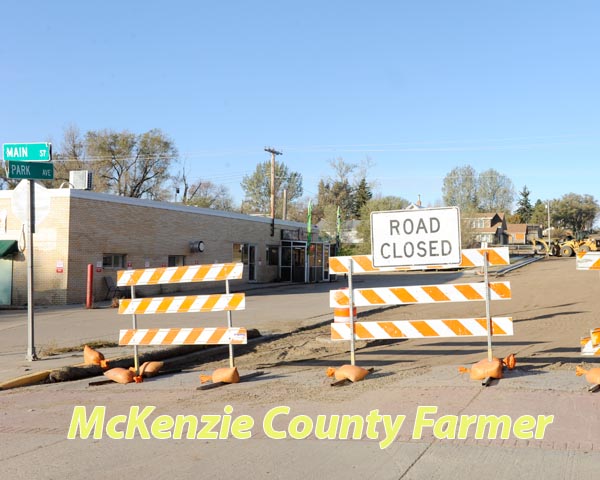 By Neal A. Shipman
Farmer Editor
For the better part of the summer, the five block stretch of Watford City's Park Avenue from Main Street to 5th Street SW has been under construction. And as of last week, the $3.6 million project, which called for the replacement of the water and sewer lines, installing new curbs and gutters, as well as the repaving of that stretch of Park Avenue, along with paving that road from 6th Street SW to 10th Street SW, was still not completed.
"We had a wetter than normal summer and Wagner Construction is telling us that is what has delayed the completion of the project," states Justin Smith, Watford City Public Works superintendent.
And now that colder temperatures along with the chance of snow are in the near-term forecast, Smith says that the final paving of the road won't probably happen until next spring.
For the full story, subscribe to the McKenzie County Farmer
---