October 17, 2018
Samuelson, Thompson retire from ambulance service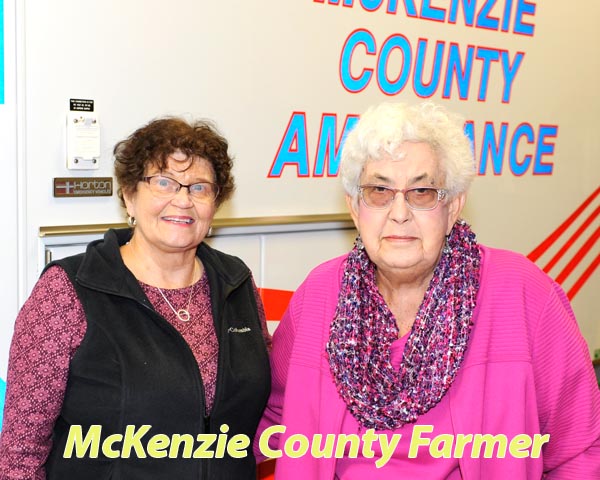 By Neal A. Shipman
Farmer Editor
On Sept. 25, during the annual McKenzie County First Responders Banquet, two long-term members of the McKenzie County Ambulance Service were honored on their retirement.
"Jane Ann Samuelson and Sharleen Thompson have been invaluable to our ambulance service," states Jim Johnsrud, ambulance service board president. "They have been very dedicated to making our ambulance service what is has become."
Together, Samuelson and Thompson have served on the county ambulance service for a combined 80 years.
For the full story, subscribe to the McKenzie County Farmer
---