January 31, 2018
School to expand uses for transportation building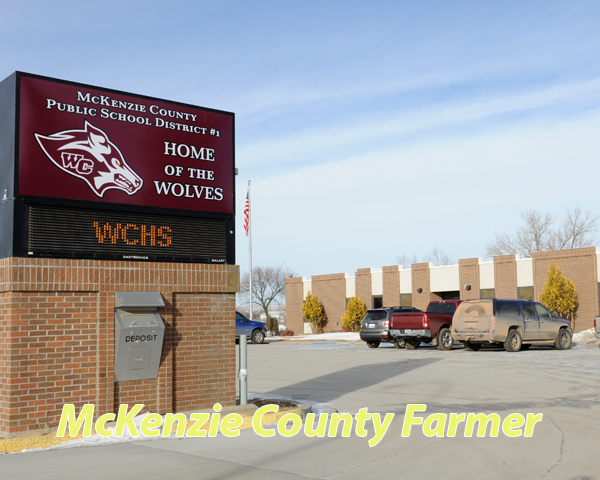 By Betsy Ryan
Farmer Staff Writer
Since McKenzie County Public School District No. 1 purchased the massive building that used to house McKenzie Electric Cooperative on 4th Ave. W., it has been home to the school district's transportation department.
While the parking lot is full of yellow school buses and an office inside the building awaits a new transportation director, the school district has much bigger plans for the building.
"While the exact uses for the building are still in the conceptual stages, continuing education was our first idea," said Superintendent Steve Holen. "We also considered it an opportunity to expand the CTE (Career/Technical Education) classes for the high school."
The first phase of bringing some of those visions into reality is scheduled to begin this summer.
For the full story, subscribe to the McKenzie County Farmer
---