December 27, 2016
Schuetze, Voll hope to build on city's gains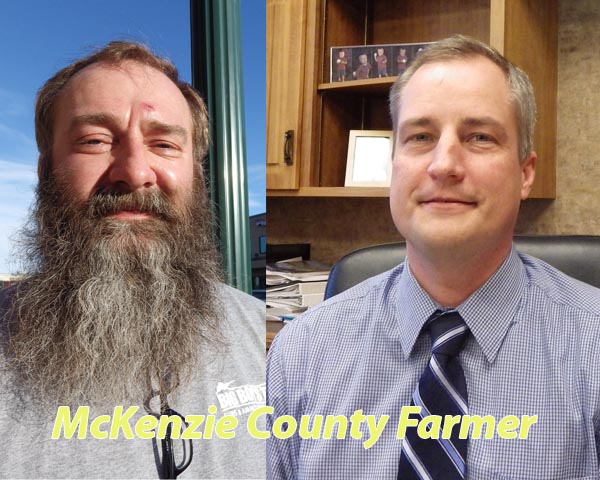 By Jack Dura
Farmer Staff Writer

The two candidates for Watford City mayor have much in common in their outlook for the city, while their experiences and resumes vary on many points.
Gregg Schuetze, Watford Electric owner and a member of the city's planning and zoning commission, and Justin Voll, president of First International Bank & Trust's Watford City branch, will appear on the ballot in Watford City's special election for mayor on Tuesday, Feb. 21, 2017, following former Mayor Brent Sanford's resignation earlier this month.
'Continue the good work'
Schuetze, a Montana native who moved here from Washington in 2012, said he began to think about running for mayor last spring, when he learned Sanford had been tapped as Gov. Doug Burgum's running mate.
For the full story, subscribe to the McKenzie County Farmer
---