March 28, 2018
Spring thaw threatens cemetery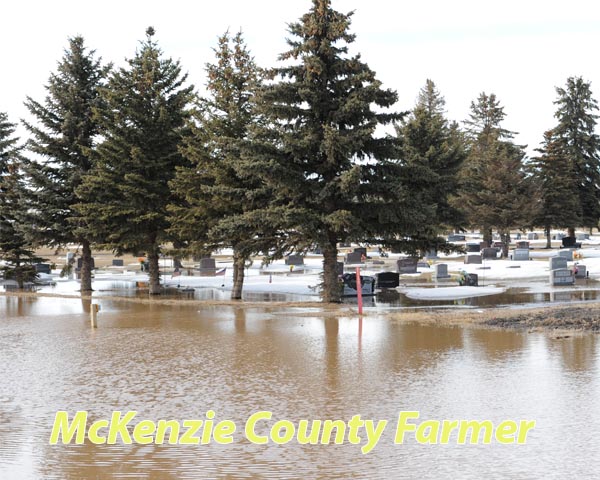 By Neal A. Shipman
Farmer Editor
Watford City public works employees were scrambling this past weekend to keep the rapid snow melt from flooding portions of the Schafer Cemetery, which is located on the east side of the city.
According to Rick Jore, city engineer, while there was no damage to the cemetery property or to any of the graves, the rapidly rising runoff water required quick action by the city.
"As part of the design for the Highway 23 bypass, a series of retention ponds were built on the north side of the bypass to handle runoff water," states Jore. "The new bypass and the new development near the cemetery has affected the natural drainage."
And when left to its own, water will also find its own way. And that meant that once the retention pond was full of water, the water began creeping toward the cemetery.
For the full story, subscribe to the McKenzie County Farmer
---