September 20, 2016
Steady time for local housing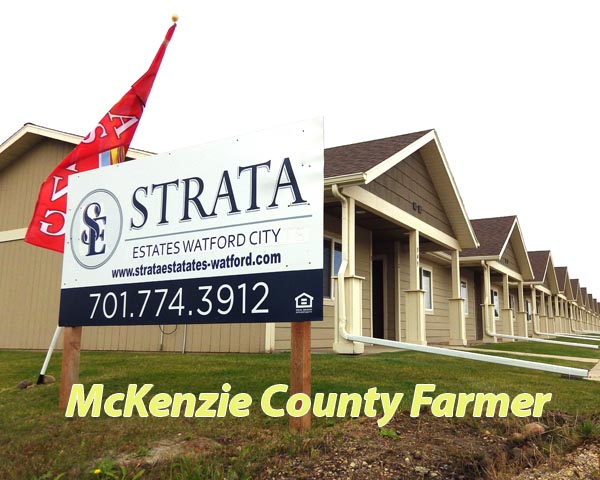 By Jack Dura
Farmer Staff Writer

Brandon Georgi used to live in an RV at Prairie View Park for $900 a month.
Now the Pyramid Electric employee is posed to move into a new home on Fourth Avenue Northeast with his wife and 5-month-old son.
"It was fairly easy," Georgi said, spending the last year shopping for a home and negotiating his offer earlier this month.
But Watford City's housing climate wasn't always that easy, he added. Even as recent as early 2015, home buying and apartment rentals were in starkly different places than now.
Today the market has turned tides as $2,000 one-bedroom apartments have dropped as low as $800 while over 200 home listings crowd a market tied closely to oil prices.
For the full story, subscribe to the McKenzie County Farmer
---