May 16, 2018
Students bring their touch to Arbor Day Celebration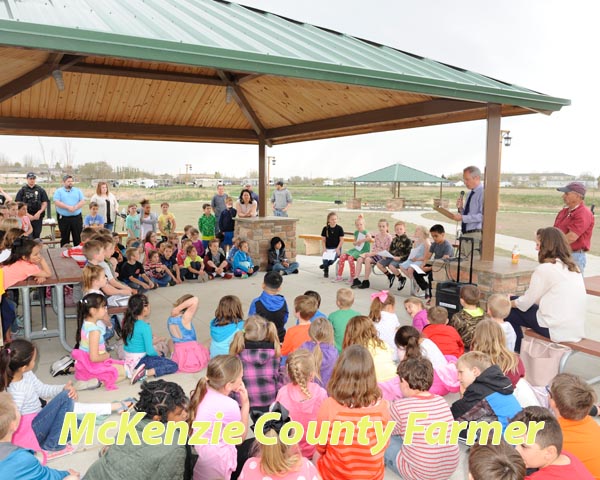 By Kate Ruggles
Farmer Staff Writer
The City of Watford City officially observed Arbor Day on Monday, May 7, at Pelton Park with 150 Watford City Elementary School students, an Arbor Day poem contest and of course a tree planting ceremony.
This is the 26th year that Watford City has been named a Tree City USA, which shows Watford City's commitment to planting trees and maintaining them.
The Watford City Park Board also held a poem contest for this year's Arbor Day celebration. The first, second and third grade Watford City Elementary School students were invited to participate in the contest, and a boy and girl winner was chosen from each grade.
For the full story, subscribe to the McKenzie County Farmer
---