June 6, 2017
Summertime kicks off in McKenzie County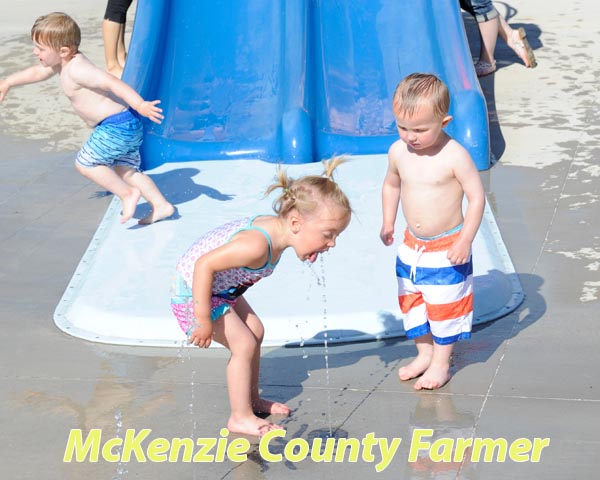 By Betsy Ryan
Farmer Staff Writer
The temperature is warming up and school is out. It looks like summer has officially started in McKenzie County.
Summer is the season that residents look forward to throughout the long winters in western North Dakota. Whether you want to take an art class or just be outside, there is something for everyone.
"My favorite part of the summer is enjoying the outdoor pool," said Noelle Shields, Recreation Specialist. "I have a two-year-old daughter and all she wants to do is play in the splash pad."
Shields gave us a rundown of some of the programs to get your kids signed up for through the Parks and Rec department this summer.
"By far, our most popular summer programs are soccer and baseball," said Shields. "We always have a great turnout for those."
There is also mini Wolves basketball, weekly field trip excursions, an indoor volleyball camp, and a learn to fish class.
For the full story, subscribe to the McKenzie County Farmer
---