November 1, 2017
Threat heightened security at W.C.H.S.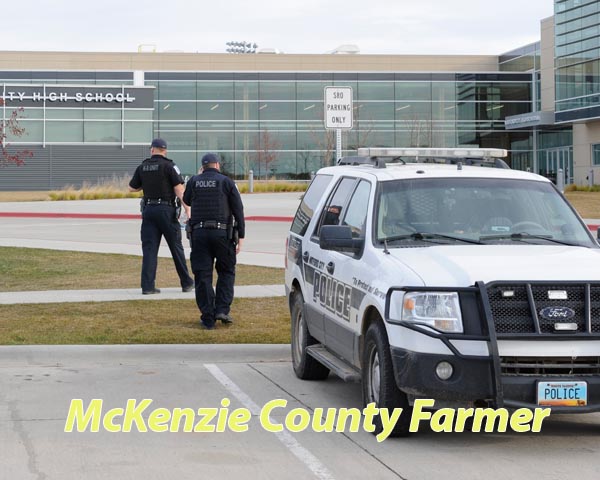 By Neal A. Shipman
Farmer Editor
A former juvenile student at Watford City High School was arrested and taken into custody by the Watford City Police Department on Wednesday, Oct. 25, on charges of terrorizing.
According to Steve Holen, McKenzie County Public School District No. 1 superintendent, custodians at the school found a threatening message written in the girl's team locker room on the evening of Friday, Oct. 20, and notified school officials. Since the school was closed on Thursday and Friday due to Teachers Convention, Holen did not know when the threat was written.
"It wasn't a direct threat to anyone in particular," stated Holen. "It was a threat to the safety of the building and was to happen on Oct. 25."
Holen says that the school immediately notified the Watford City Police Department and began to follow their established protocol.
For the full story, subscribe to the McKenzie County Farmer
---