January 31, 2018
Waste Management pulls license application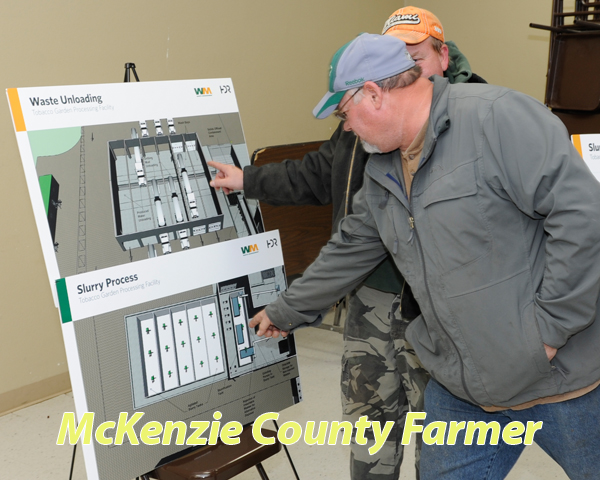 By Neal A. Shipman
Farmer Editor
The company that was proposing to build a waste facility that would accept radioactive material in northern McKenzie County has withdrawn its application for a radioactive materials license from the North Dakota Health Department.
According to Brooke Olson, Health Physicist with the N.D. Department of Health Radiation Control Program, Waste Management of North Dakota, Inc. submitted its letter on Monday, Jan. 22, with no explanation as to why it was withdrawing the license application.
Waste Management's proposed location at 12262 38th Street NW drew an outcry of protest from county residents who lived near the proposed site, as well as McKenzie County officials during a public hearing on its TENORM application which was held in Watford City by the North Dakota Health Dept. on Nov. 21.
The proposed facility would have handled between 100 and 120 trucks per day that would be delivering oilfield waste, including radioactive materials. The company was proposing to mix that radioactive material with other oilfield liquids and then inject the fluids via two wells to a depth of one mile below the surface.
For the full story, subscribe to the McKenzie County Farmer
---