October 31, 2018
Watford City pair opens Burrito Bros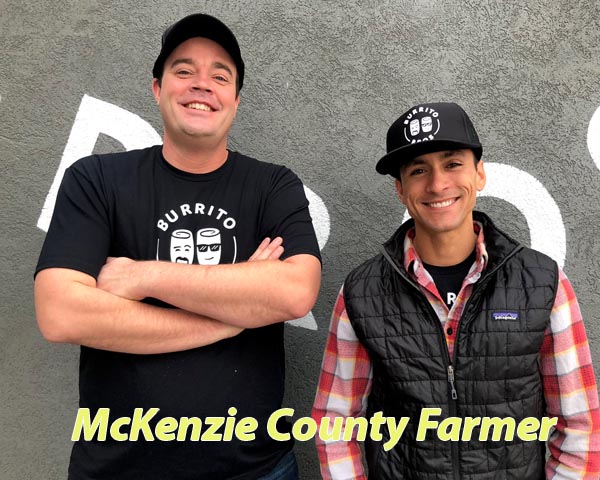 By Betsy Ryan
Farmer Staff Writer
What happens when two Watford City entrepreneurs, one with a love of extreme sports and the other a love of extreme catering, come together?
The answer for Ryan Siegfried and Nick Ybarra, who opened Burrito Bros, a delicious and creative venture just days ago, was to bring to Watford City a quick protein-packed meal that people can grab on their way to adventure.
You probably know Ryan Siegfried from one of your recent meals. Whether you've picked up a pizza from Pizza Pie On The Fly, grabbed a quick meal from the Corner Kitchen, or are still dreaming of the famous Obermonster sandwich from Siggy's Sandwiches, Ryan is the brains (and often the hustle) behind these taste bud treasures. Ryan has started restaurant after restaurant, including several out of state, building his food empire.
For the full story, subscribe to the McKenzie County Farmer
---