April 11, 2023
Adalaide Jackson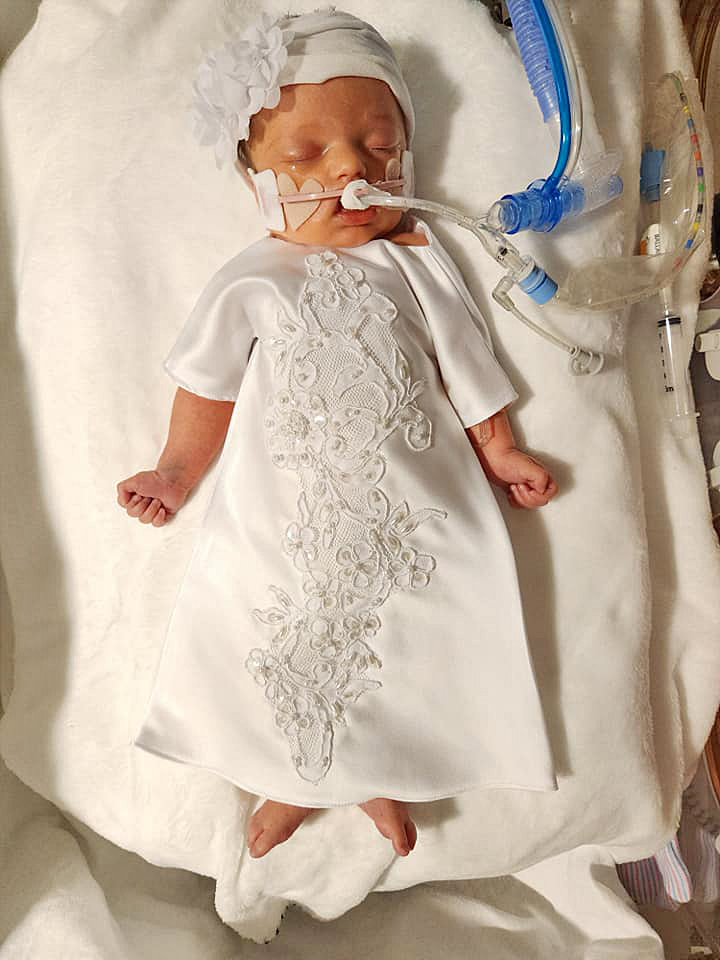 Adalaide J. Jackson, two days old, of Watford City, N.D., passed away on Friday, March 31, 2023, at Sanford Medical Center in Fargo, N.D.
Adalaide Jane Jackson passed away peacefully in her mother and father's arms at 8:37 p.m. She was born on March 29, 2023, at 5:55 p.m. in Watford City, N.D, at the McKenzie County Hospital.
Adalaide is the daughter of Devin and Kaylynn Jackson of Watford City, N.D.
She is survived by her four sisters, Kamille (age 8), Lillian (age 6), Olivia (age 4) and Charlotte (age 2).
Her paternal grandparents are Clair and Donetta Jackson of Williston, N.D.; and her maternal grandparents, are Scott and Julie Lloyd of Watford City, N.D.
Adalaide is preceded in death by her aunt, Stephanie Lloyd (age 4 months); and four great-grandparents.
During her two short days here on Earth she touched many lives and was loved deeply by family and friends.
Fulkerson Stevenson Funeral Home of Watford City is assisting the family.
Adalaide's Funeral Service was held at 10 a.m. on Saturday, April 8, 2023, at The Church of Jesus Christ of Latter-Day Saints in Watford City, N.D., with Bishop J.R. Ewing preceding. Adalaide was laid to rest at Schafer Cemetery in Watford City, N.D. Visitation was one hour before the service time at the church.
The Funeral Service was live-streamed, you can view Adalaide's service directly on her obituary page at www.fulkersons.com.
---