January 26, 2021
Anita Wagner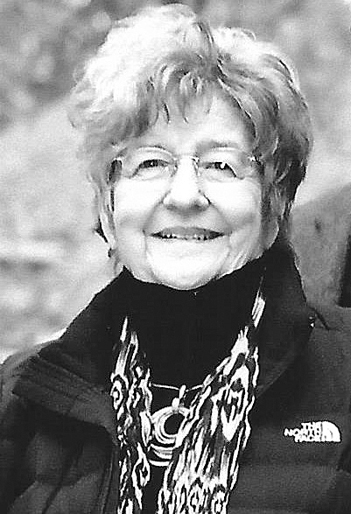 Anita Louise Ellefson Wagner was born in the home of Dr. Leonard and Twila Belle Ellefson in Hettinger, N.D., on Nov. 3, 1939, along with her fraternal twin sister Annette. She passed away on Jan. 24, 2021, in Excelsior, Minn. The funeral is Saturday, Jan. 30, 2021, 2 p.m. Mountain, at Hettinger Lutheran Church, Hettinger, N.D.
The "twins" were inseparable as they grew up in this wonderful little town, were quite recognizable, and well thought of by most residents. Anita's childhood years were spent having fun with her siblings and neighbor kids in the area surrounding their house on the northern edge of Hettinger, where they played in what was called the "pasture" behind their house. She attended Hettinger Public School and graduated in 1958.
Her mother was very active in the Lutheran Church, and Anita was active in many church activities and went to Bible Camps which had a positive influence on her life. Anita was active in band and chorus, and competed in contests and played her double French Horn in concerts, ballgames, contests and public performances. She was chosen by the band to receive the Arion Foundation Award. She also took piano lessons, and even used that talent later in her life when she worked as Activities Director at the Wishek Nursing Home.
Anita began dating Paul Wagner in her junior year in high school, and this resulted in a marriage (June 27, 1959) that lasted over 60 years. Paul maintained that they were pretty combatable, but also compatible, and they always loved each other very much. This union resulted in 5 wonderful children, and a life filled with many happy days and experiences. She was a wonderful mother and wife. The five children were crucial to the operation of Wagner's Fairway Grocery Store which the family owned and operated for 14 years. Most of Anita's and Paul's adult lives were in Watford City, N.D., and all of the children graduated from Watford City High School. Paul was hired as a teacher in Watford City in 1961 and taught at Watford City High School for over 20 years. Anita helped with income by taking care of other children, she worked for the McKenzie County Farmer for a short time, and she was the radio host and representative for KTGO for a time.
Hettinger was a wonderful place to be born and raised, and Watford City was a wonderful place for this family of 7 for most of their lives together. While there, Anita and Paul and kids pretty much built their primary residence, did a lot of rebuilding in the businesses they became involved in, such as the grocery store, a car wash, a laundromat, the Wagner rental building, a lake store, the old hotel, a restaurant in Alexander, and a Lake store at Tobacco Gardens. Anita enjoyed being in Rotary Club and Chamber of Commerce as a business person. She was a good bridge player, enjoying that activity very much, and she and Judy Stenehjem made a pretty formidable pair as bridge partners. Anita was in a sorority and formed lifelong very special friends as a result of that association.
Church was always important in the Wagner family. The family were members of the Lutheran Church and very active in that church for many years and have many good memories there. After the "bust" in the early '80s, some members of the Wesleyan Church provided much spiritual support to Paul and Anita, and this resulted in attendance at that church, some serious life changing experiences, and the acquisition of some serious spiritual friendships. Anita became a very sincere "prayer warrior."
As a consequence of the "bust" in Watford City, Paul enrolled at UND and received a degree allowing him to be a school administrator. Anita worked as a para-professional at South Junior High in Grand Forks. After graduation, Paul worked as an administrator at the public schools in Fisher, Minn.; Lehr, N.D.; and Richey, Mont. Many more new experiences and friendships resulted, especially in the Richey area. Paul retired in 2002, and Paul and Anita returned to Watford City for retirement, rejoined the Lutheran Church, fixed up what properties they still owned in McKenzie County, re-established some old friendships, and had some relaxing years.
There was one more move in their lives. They followed daughter Nancy and husband Mark to Chaska, Minn., to finish out their lives in that location. After arriving in Chaska, the accumulation of family and friends expanded again, especially with new son-in-law Mark Hanson and his family, friends, and associates. Many happy gatherings resulted. Paul and Anita joined Mark and Nancy in attending Grace Church of Eden Prairie, and underwent immersion baptism.
Anita is survived by her husband, Paul Wagner; sisters, Annette Reents and Dona Severson; brother, Michael Ellefson; children, Kimberlye (Jim) Berg, Patrick Wagner and special friend, Deb Halvorson, Michael (Lynda) Wagner, Daniel Wagner, Nancy (Mark) Hanson; grandsons, Vincent Wagner, Eric Arntson, and Tyler Berg; granddaughters, Mancy (John) Persson, Morgan (Lukas) Croaker, Natalie Wagner and fiancé Nathan Staigle, Ella Wagner, Shelby Arntson, and Megan Berg; great-granddaughter, Charlotte Croaker; and many nieces and nephews.
She is preceded in death by her parents, Dr. Leonard and Twila Ellefson; brothers, Franklin and Edward; sister, Janice Monroe; grandson, Michael Paul Berg; and granddaughter, Cora Jane Wagner. God blessed Anita with a family that supported and loved her until her passing.
May this wonderful Mother, Wife, Friend, Prayer Warrior, Christian, and devoted American Lady rest in peace, joined with others, past, present, and future, in heaven, now and forever.
Gifts and/or memorials may be sent in her name to the American Bible Society or Adult and Teen Challenge.
---